September 12, 2010
General meta-question: does a link-dump work for people, or would you prefer the high-content-value pieces to get their own posts and more discussion/commentary from me?
The first couple are stuff I came across in the past day rather than culled from the mutants.
* Brief must read:
Juan Cole on the ways in which the 9-11 terror attacks were in violation of Islamic law, emphasising that they were the work of extremist nutjobs that don't represent the majority of Muslims, the mainstream of whom widely slagged off the attacks.
* Somehow I missed a Kakapo being named an official spokesperson for the NZ government after shagging a BBC cameraman's head.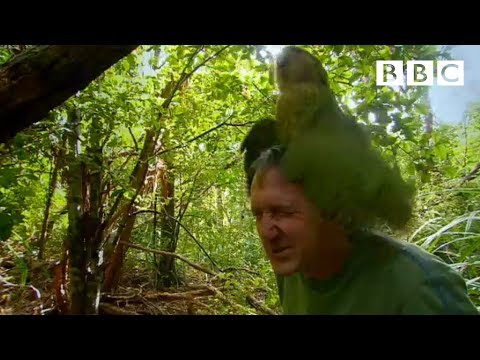 * Must read – Kevin Kelly essay on humans as cyborgs, adaptation, biology, and accelerating evolution. No teaser quotes as this is basically all content. Looking forward to his new book.
* Editor of the New York Times acknowledging that they will someday stop printing the newspaper of record, but have no real idea how to switch to making money online,
* Shoulda posted this days back: brilliant analysis of what the world economy needs, and why, to get us out of recession. The key? More widely shared prosperity. As the gap between the ultra rich and everyone else grows, this needs to be known, understood, and acted on.
* Good summary of the paleo diet and philosophy. Worth knowing about, maybe experimenting with.
* And this is just cool: short video explaining how the opening shots of Blade Runner were done.
Filed by billy at 10:56 pm under consciousness,culture,politics,sunday mutants,the world

8 Comments