January 1, 2011
One of those documentaries in the 'you have to see it to believe it' basket.
We Live in Public is the story of Josh Harris, an early dot-com millionaire, who was once worth $80 million, and lost it all.
Part visionary, part madman, part wannabe artist; also a very weird and messed up guy, whose clown alter ego started turning up at business meetings.
Most of what is interesting about him is how far ahead of the curve he was. He founded an internet TV station and let it run wild years before broadband came along. Then he ran "Quiet", a bunker with a few hundred people in it, cameras everywhere, interrogations, psychological testing, uniforms, and everything provided free of charge, an experiment that ran for over a month before being shut down by police; a forerunner of reality TV, and a formal experiment in what happens to us as we become socially mediated by technology. After that, he wired up the house he lived in with his girlfriend and put their life live online, interacting with viewers in chat.
All in all it is pretty berserk; thought provoking, unusual, and stimulating. Raises many questions about where we are going with our social media as it becomes a bigger part of our lives; the line between privacy and control. Well worth watching.
(Oh, apparently it won the Grand Jury Prize at Sundance in 2009. I can see why.)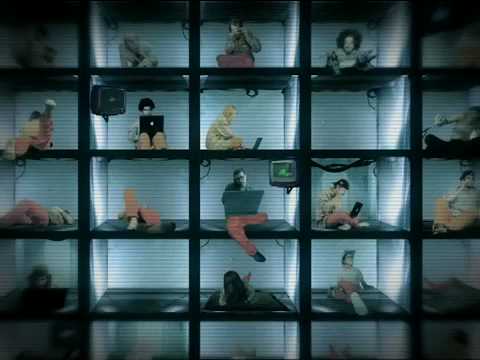 Filed by billy at 11:49 pm under culture,oblivion,technology Tagged orwellian, social media

3 Comments